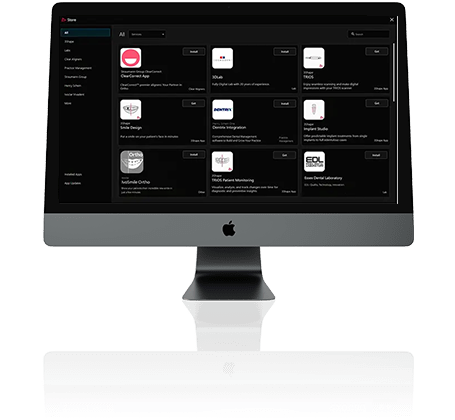 Unite
A collaborative platform that brings world-leading dental companies, solutions and labs together. No more switching back and forth: manage all your cases with choice and ease.
Help find the ideal software for my lab
Features
An intuitive interface, simplified lab order form with built-in chat, accessible portfolio of patient imaging data and much more.
Expand your offering with a vast selection of lab and partner apps for routine, in-demand and specialist treatments, in one place – the Unite Store.
This platform unites world-leading dental companies and labs you know and trust, to simply make you stronger and your digital dentistry easier.