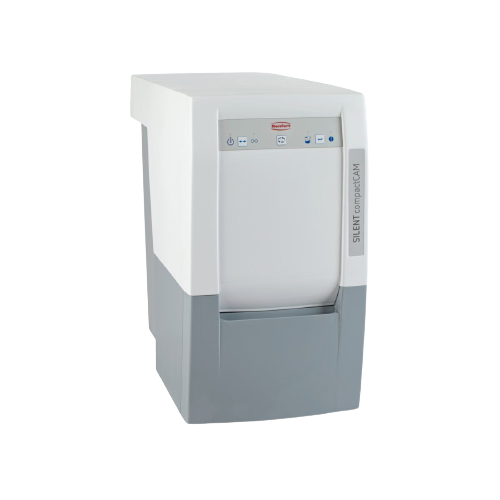 SILENT compactCAM
Self-Cleaning or HealthSmart, Allergy Free Compact, bag-free extraction unit for use with compact, dental CAM units.
Help find the ideal suction unit for my lab
Details
Bi-directional communication between extraction unit and CAM unit thanks to the PLC interface.
Low operating noise of max. 55 dB(A).
3x longer service life in comparison to conventional collector motors (1000 operating hours guaranteed).
No follow-up costs due to bag-free dust collection.
Working without interruption due to uncomplicated motor change within minutes.