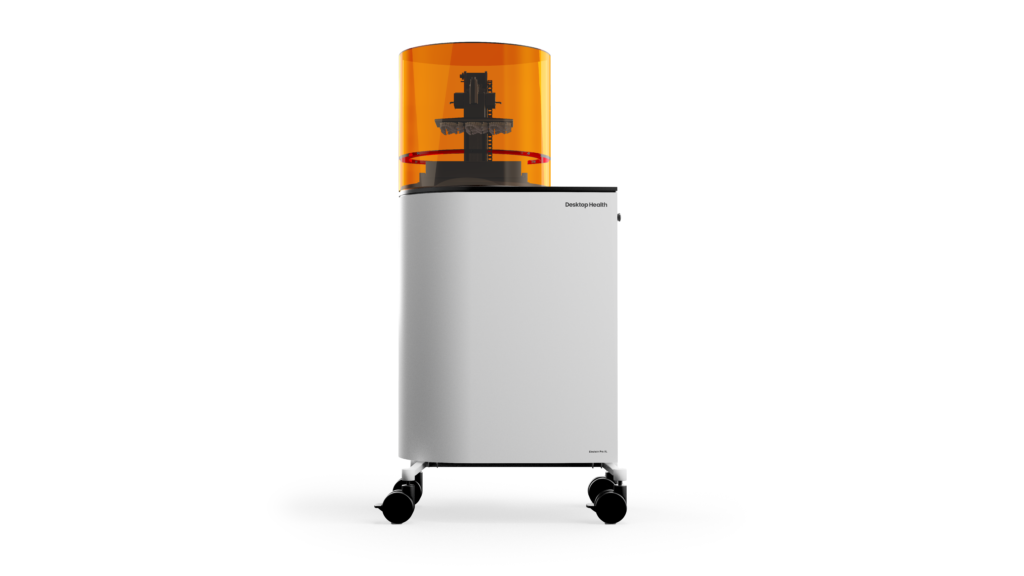 Einstein™ Pro XL
Meet the Einstein 3D printer series. Meticulously designed for dental professionals, Einstein delivers the key features in 3D printing: Accuracy, Speed and Versatility.
Proprietary NanoFit 385 technology ensures that every application features stunning clarity, perfect fit and an impressively natural looking finish.
Equipped with HyperPrint, harnessing the power of heat and a closed-loop process, fabricate a variety of dental applications with ease and up to 50% faster speed than its predecessor.
Versatility in materials, from dentures to models and everything in between, designed to maximize productivity for your lab or office.
Help find the ideal 3d printer for my lab
Specs
Technology – Digital Light Processing (DLP)
Wavelength -385nm
Chip – 4K
Build Envelope – 9.8″ x 5.5″ x 6.5″
XY Native Resolution – 92µm
Enhanced XY Resolution (Pixel Tuning) – 45µm with mechanical pixel shift
Dynamic Layer Thickness (Z Resolution) – 25-50-75-100-150µm
Electrical Requirements – 100–250V AC, 5A, 50Hz/60Hz
Footprint – 28.7″ x 18.9″ x 63″
Weight – 150lbs